Rate Guide - Guiding You Home
Furnished apartments can vary greatly in pricing depending on a number of factors such as seasonality, length of stay, area, amenities, and additional services. At Compass, our prices range from our affordable options starting at $3,000 per month to our luxury apartments that can go as high as $10,000 per month, however the majority of our clients average around $4,500 - $5,500 per month.
Our goal is to create a home away from home by customizing your apartment options based on your lifestyle and travel needs, ultimately creating a unique, stress free living experience where our guests are more productive, and can acclimate quickly, allowing them to focus on the task at hand.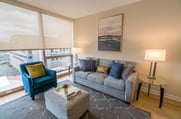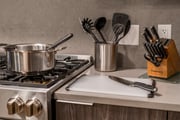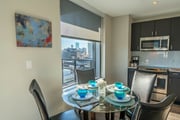 Pricing/Rates Include:
Furniture
Housewares & Linens
Utilities [cable, internet, hot water, heat, & electric]

Dedicated Guest Services available 24/7/365
Guidance and local expertise
See our full breakdown HERE
Ready to Stay with Compass? Email Us

---
Based on a 1 Bedroom 30 day rate - fully furnished apartments
Questions? Give us a call: 866-671-1212
*Taxes not included